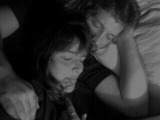 Love lemons? Then this is for you! You can make the full-fat version if your not diet conscience, but if you are, these are pretty low calorie muffins that will wow you. :)
Directions
CAKE: Preheat oven to 350°F Combine cake ingredients in a large bowl and mix thoroughly.
Spoon batter into 24 paper-lined muffin tins, filling them 3/4 full. Bake at 350 for 20 minutes or til done. Set on a rack to cool.
LEMON ICING: In a large bowl, cream together all ingredients until thick, smooth, and spreadable. Spread onto cooled cupcakes.