3 Reviews
Most Helpful
Newest
Highest Rating
I love cream puffs and Buddha loves eclairs so this recipe suits us both quite well. The only problem I had was that I don't think I put the balls of dough close enough together because when I went to half it, it broke apart a little. Still wonderful to eat. I filled the ring with vanilla pudding and glazed half with chocolate for the eclair type dessert, and the other as a cream puff dessert.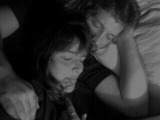 Okay, this is going to be LONG! This seemed like a challenge to me since I have never made any type of pastry before, but I soon discovered that it was sooo easy to make. These little things are truely scrumptious!! I made 2 batches in one day and one the next day. I had a couple of problems with the first two batters, but only due to my inexperience in pastries. I only added enough egg in the first two batches till the batter got a glossy scheen on it, and not all of it. The first batch was very liquidy- probably because the batter wasn't mixed enough (which I didn't know at the time) I made only 1/2 of the first batter which didn't turn out good at all. However, after the other half of the batter sat for about 1/2 hour it thickened. I made those again and they came out okay. The second batch of puffs that I made seemed pretty good except they were done on the outside and almost raw inside- I had to scoop out the inside. Today I made another batch with the full amount of egg and those were TDF!! I was going to ask you if I could freeze them, but I don't think they will even last more than 15 minutes out of the oven! I filled them with Chocolate Whipped Cream Chocolate Whipped Cream II. Thanks for such a great recipe Andria :)
This is a great dessert. My 15-year old, who is very stingy with her compliments even mentioned how pretty this was....and I didn't even heap the strawberries in the center, which I think would have made this so very impressive. I've been debating whether my little balls should have been smaller or larger. The way they turned out, it was just a little messy eating them. Too large to just pop in your mouth, and too small to bother with a plate, fork and knife. We're just standing in the kitchen, cutting little balls off the ring and eating them right there....it must be good....it hasn't even made it out of the kitchen!!
Cream Puffs, Choux Pastries, Balls or Ring Variety