Chocolate Coffee Cake with Coffee Icing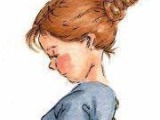 Dazzle your guests with this "show stopper" coffee cake. Rich enough for dessert, it makes an ideal brunch cake.
Directions
Combine brown sugar, raisins,walnuts,cocoa, cinnamon and instant coffee in a bowl.
Set aside.
Cream butter in a large bowl and gradually beat in sugar until mixture is light and fluffy.
Stir in vanilla.
Add eggs, one at a time, beating well after each addition.
Sift flour, baking powder, soda and salt together twice.
Stir flour mixture, 1/3 cup at a time,into butter mixture, alternating with the yogurt.
Beat until just well mixed.
Do not overmix.
(batter will be thick) Grease and flour a 10 inch tube pan or bundt pan.
Spoon in one fourth of the batter.
Sprinkle with one third of the raisin-walnut mixture.
Repeat layering twice, ending with batter.
Bake 1 hour at 350*F.
Cool on rack.
Unmold coffee cake and set on serving plate.
Frost sides and top with Coffee Icing.
Sprinkle with raisins and walnuts and chill until ready to serve.
For Icing, mix coffee with water until completely dissolved.
Cool.
Cream butter and cream cheese until light.
Gradually beat in sugar.
Beat in vanilla, orange juice,salt and coffee mixture.
Whip until double in volume, about 4 minutes.