Chewy Chocolate Peanut Butter Bars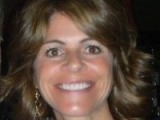 simple and delicious.
Make and share this Chewy Chocolate Peanut Butter Bars recipe from Food.com.
Directions
preheat oven 350 degrees.
beat brown sugar and butter in large mixer until creamy. beat in corn syrup and vanilla.
stir in oats then press into greased 13 x 9 in baking pan.
bake for 15 minutes and cool slightly.
melt 1 cup chocolate chip morsels and peanut butter in small, heavy saucepan over lowest heat possible. stirring until smooth.
spread over base then sprinkle with peanuts and remaining chocolate chips. press down slightly.
chill 1 hour or until firm.